The Domino Effect of the First Moves of the January Window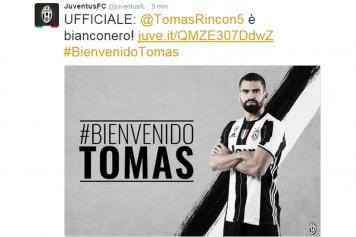 03 January at 13:00
While last January's transfer window ended up being as entertaining as M Night Shyamalan's recent films, we are off to an exciting start to the current one. What's great about all this early activity is that there will likely be some interesting domino effects as a result- as they say for "every action there's a reaction".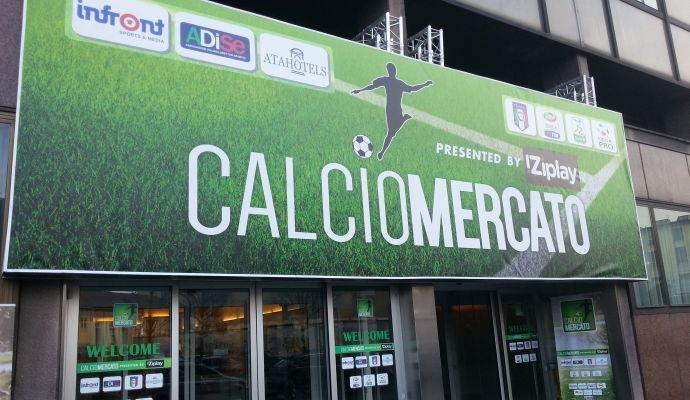 Before we get to what we can expect in the next few weeks, let's recap the activity of the top teams first- Napoli has brought in Leonardo Pavoletti, Juventus beat the competition for Tomas Rincon and Mattia Caldara while also losing out on Axel Witsel, Inter is continuing to target Italian players after accelerating their pursuit of Roberto Gagliardini and Roma is hard at work to find a short term replacement for Mohamed Salah who will play in the Africa Cup of Nations.

The middle class in Serie A are also looking for intriguing opportunities- Lazio is considering Anwar El Ghazi as a potential replacement for Keita Balde, Fiorentina could bring back Stevan Jovetic in case Nikola Kalinic decides to accept a massive offer from China. Sampdoria is set to welcome Legia Warsaw fullback Bartosz Bereszynski, while cross town rivals Genoa will have to find adequate replacements for Rincon and Pavoletti. If that weren't enough, Bologna is ready to give Alessio Cerci another chance to get his career back on track in Serie A.

Let's take a look at how these early moves will impact rest of the January transfer window:

How will Juventus handle Axel Witsel's change of heart? Let's be honest, the bianconeri need to thank their lucky stars that Sami Kkhedira miraculously stayed healthy the first half of the season. Without the German midfielder Juventus would have been in big trouble considering Miralem Pjanic's struggles and Claudio Marchisio's injury- while Marotta and Paratici are rightfully considered amongst the best at their respective positions, Juventus was clearly one starting calibre midfielder short this season.

Witsel was supposed to be that midfielder and he seemed certain to arrive in 2017, as I wrote many times it felt like just a matter of time since the Belgian player had an expiring contract- but I was proven wrong, until a deal is official anything can happen. Witsel received an offer 4 times higher than the one he had from Juve to play in China and not surprisingly he accepted. It makes me wonder if Juve saw this coming when they accelerated their pursuit of Tomas Rincon.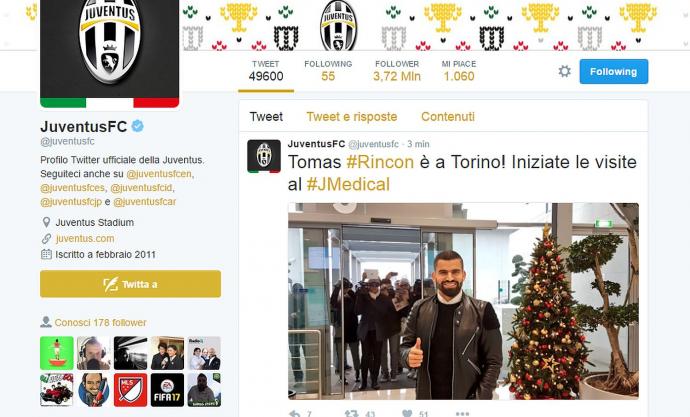 The Venezuelan midfielder will bring many of the attributes Juventus has been lacking since Arturo Vidal left. While obviously the former Genoa player isn't in King Arturo's class, especially when it comes to the ability to score, he has Iron Lungs like Method Man which allow him to run all game, he'll also help Stefano Sturaro bring more muscle to Juve's midfield.

Since Rincon is on board and Kwadwo Asamoah won't be playing in the Africa Cup (unlike Mario Lemina), Juventus isn't desperate to add another midfielder in January- but they'll continue monitoring top choices Corentin Tolisso, Steven N'Zonzi as well as the less expensive option Luiz Gustavo.

How will Leonardo Pavoletti's arrival and Arakdiusz Milik's return impact Manolo Gabbiadini and Dries Mertens at Napoli? The pictures of Dries Mertens at Stamford Bridge got Chelsea fans as excited as Antonio Conte after his team scores a goal, but the talented winger was just visiting his former teammate Nathaniel Chalobah- Mertens is also expected to sign a very well deserved extension with Napoli.

But there will be a domino effect for Mertens regardless in 2016, for one Arkardiusz Milik is expected to return in about a month and he'll go back to playing as a central striker. If that weren't enough Napoli also acquired Genoa striker Leonardo Pavoletti, a move that shows how desperate they were to bring more depth to the frontline; the former Genoa striker is a bit older than the type of players Napoli typically invests significantly in (Pavoletti ended up costing more than either Amadou Diawara and Piotr Zielinski).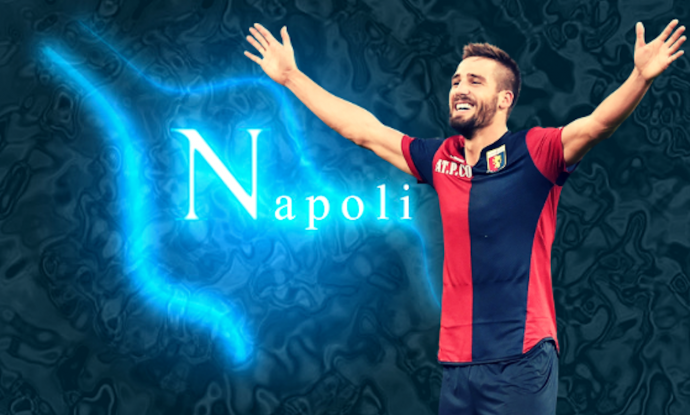 The fact that Napoli spent so much in Pavoletti is also a clear sign that Manolo Gabbiadini failed to make the most of the opportunity after Milik's injury. The market for the former Bologna striker has cooled off significantly, he went from being linked to Everton to clubs like Southampton and Stoke. If Milik and Pavoletti can prove they're healthy before the window closes, Gabbiadini will almost certainly leave and Mertens will move away from playing as a false 9 and go back to rotating with Insigne on the wings.

What impact would Roberto Gagliardini's arrival have on Inter's midfielders?
On top of making substantial progress in the standings, the coaching change that brought Stefano Pioli to Inter has also re energised Geoffrey Kondogbia, Ever Banega and especially Marcelo Brozovic- at this point it's not so certain that some of them will leave in January.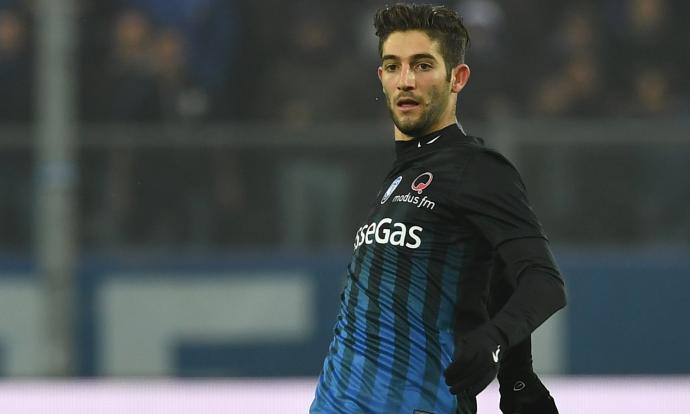 But Inter does have to find a way to raise some funds in January to fulfil some Financial Fair Play obligations, which will also impact their ability to sign players. Inter wanted to ensure they had a "sure thing" option with Lucas Leiva, it certainly helped that the Brazilian midfielder's agent is Kia Joorabchian who has acted as a consultant for Inter's new owners, once they had an agreement with the Liverpool midfielder in the bag, sporting director Ausilio could go for more lofty targets.

After losing out in the race for Mattia Caldara, Inter intensified their efforts to sign Roberto Gagliardini- they now have an agreement in principle with Atalanta to acquire him on loan with option to buy, a formula that fits within their FFP restrictions. Should Gagliardini arrive this January as expected, Inter could either decide not to bring in Lucas Leiva or sell Eder Banega to a Chinese club for a substantial profit. Should Banega stay Inter will hope they can raise enough funds by selling a combination of players from the Felipe Melo, Stevan Jovetic, Jonathan Santon and Davide Santon group.

Who will benefit the most from the Roma winger carousel? The fact that Mohamed Salah is playing in the Africa Cup has had a massive impact on multiple players. While Salah won't be gone for too long, Roma remembers very well how much Gervinho struggled after returning from the Africa Cup, so it's not surprising that new sporting director Frederic Massara is hard at work finding a replacement.

While this could have been an excellent opportunity for Juan Manuel Iturbe, the former Hellas Verona winger has done nothing to convinced Luciano Spalletti in the first half of the season. He's now on his way to Torino, where Roma hopes he can have a similar resurgence to the one we saw Iago Falque have under Mihajlovic. To replace Salah, Roma is now mainly focused on Jese Rodriguez who was already struggling to find playing time at Paris St Germain before Julian Draxler's arrival.

Roma had previously pursued Defrel, but Sassuolo rightfully demanded a huge transfer fee probably because they now regret not asking for more for Sansone last summer. Should Jese' arrive at Trigoria in January he'll likely rotate with Perotti and El Shaarawy in support of Dzeko, it would really help Spalletti for El Shaarawy to regain the amazing form he showed in the second half of last season.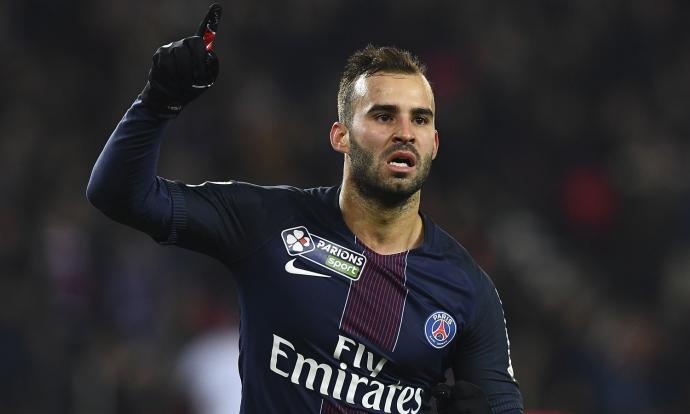 Will Lazio continue to operate under the radar? The biancolesti are one of the most intriguing teams this window because they have numerous assets. While there have been some duds like Ravel Morrison, most of the foreign players Lazio invests in pan out- Wallace is just the most recent in a long line that also features Milinkovic Savic, De Vrij, Biglia and Felipe Anderson. In addition to finding some hidden gems, Lazio also sells their players well- they got great returns on Hernanes and Candreva in recent years.
The next player sacrificed could be Keita Balde- sporting director Tare has been trying to extend his contract but they have failed to reach an agreement, considering his current deal expires in 2018 January would be last opportunity to get a great return. Tare recently meet with super agent Jorge Mendes who could help facilitate Keita's sale to a top club while also providing a replacement with his client Anwar El Ghazi.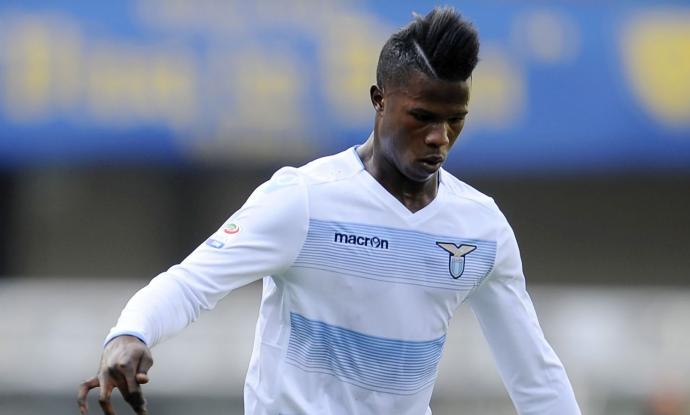 In addition to moving Keita Balde, Lazio could complete a deal with Atalanta involving goalkeepers Berisha and Sportiello, who not long ago was considered a potential heir apparent to Gigi Buffon on the Azzurri. Lazio will certainly be a team to watch in 2017, they have enough talent on the current squad to replace some of their bigger names.



David Amoyal is the manager of the English page on Gianluca Di Marzio's website where he also writes weekly articles. David covers transfer news for ESPN, and has appeared on numerous radio shows on Sirius XM in the US as well as TalkSport in the UK. David is the former editor in chief of Vavel USA and his articles have been featured in many sites around the world. You can follow him on Twitter @DavidAmoyal