As the closing is still unsure, Juve have their eyes on a few Milan players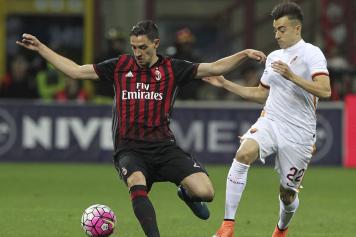 19 March at 23:48
Will the closing finally occur? That's a very good question that nobody can answer at the moment. In the mean time, there are a few Milan players who have been attracting the interest of many big clubs. Juventus would like to take advantage of Milan's current state as their number one objective remains Gigio Donnarumma. It won't be easy for Juventus but with Raiola as the player's manager, anything is possible. Other than Donnarumma, De Sciglio and Suso are two other players that Juventus like very much so.
Juventus are looking for a new left-back and De Sciglio is high on their list. Asamoah has been doing okay of late but Marotta would still llke to make an attempt for Milan's De Sciglio. As for Suso, Juve are looking for an offensive winger with his abilities even if his cost will likely only rise with time (he has a 25-30 million euros value as of now).
All three players have contracts that expire with Milan in 2018 (Donnarumma and De Sciglio) or 2019 (Suso) as Juventus have their eyes on them . Until Milan officially lock them up, big clubs might come calling ....