Barcelona chase €32m Juventus star as an alternative to Verratti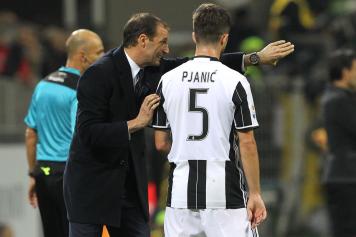 19 June at 17:25
Barcelona have an alternative in case Marco Verratti isn't interested:
Miralem Pjanic
, according to Fichajet.net.
The Juventus star joined last summer from Roma for
€ 32million, prompting angry responses from fans of the Giallorossi.
Barcelona are insisting for Pjanic, but have so far encountered stiff resistence from PSG, who have made it clear that they're not a selling club, and that they consider Verratti to be key to their future.
Moreover, president Nasser Al-Khelaifi wants to buy Andrea Belotti in order to entice Verratti to stay, and persuade him that the Parisians are still competitive.
Beyond that, Pjanic is supposed to cost around €100 million, which Barcelona may not be able to afford with the Messi deal set to cost them €30m a year.
As an alternative, Barcelona want free-kick expert Pjanic, who helped the Bianconeri make it to the Champions League final.
The Blaugrana have liked Pjanic for a while, and were even considering him at the time when they nabbed Ivan Rakitic and bought him to the Camp Nou from Sevilla.