Barcelona executive sacked over Messi claims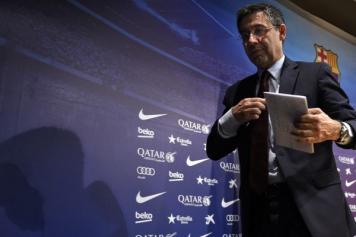 13 January at 20:02
Barcelona have sacked
Pere Graticos
over claims that Argetinian star Lionel Messi is not too important for the club. Graticos was serving at the club as the Responsible For Relations with the Spanish FA.
The LaLiga giants have announced the sacking their former executive through their official website and their social media accounts.
"Messi is one of the most important footballers of the team but without Neymar, Suarez and Iniesta he wouldn't be the player he's now"
, Mr. Graticos said a few days ago.
It comes as no surprise that Barcelonas's board of director was not left impressed by Graticos' words.
The former executive, however, is
not going to leave the club as he will remain in charge of the 'Masia 360 Project'.
Barcelona have announced that the director of institutional relations Albert Soler has taken the decisions to remove Graticos from his previous role as Responsible For Relations with the Spanish FA.
Comunicado del FC Barcelona sobre Pere Gratacós https://t.co/PRX7H0B4ya #FCBLive pic.twitter.com/XVljaaTJJa

— FC Barcelona (@FCBarcelona_es) January 13, 2017