Wenger reported to have signed a new two-year deal at Arsenal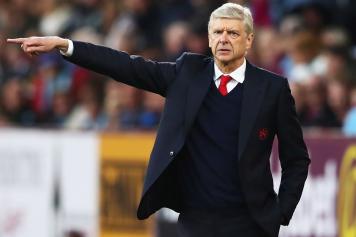 21 March at 13:00
Inside World Football journalist Matt Scott has revealed that Arsene Wenger has signed a new two-year deal at Arsenal. Having stated at the weekend that he had made his decision about his future comes the news that he could have already penned an extension at The Emirates.

Scott tweeted last night that; "So I'm hearing Arsene has already signed his two-year contract extension and the club are looking for a good time to announce it. This morning I've approached Arsenal for comment on this and I've been referred to the prior statement."

That prior statement read; ""A mutual decision will be made and communicated at the right time in the right way."
So I'm hearing Arsène has already signed his two-year contract extension and the club are looking for a good time to announce it.

— Matt Scott (@Matt5cott) March 20, 2017
This morning I've approached Arsenal for comment on this and I've been referred to the prior statement (1/2)

— Matt Scott (@Matt5cott) March 21, 2017