Done deal: Arsenal man set to land in Italy to complete Juve move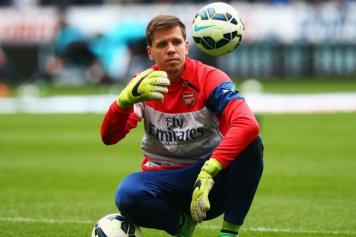 16 July at 12:45
Juventus are reported to have completed the signing of Arsenal goalkeeper Wojciech Szczesny, accoding to
a report of Sky Sport.
The Poland International had agreed terms with the Old Lady before she managed to reach an economic agreement with Gunners.
​Szczesny has agreed a € 4 million-a-year deal with the Serie A giants.
Although the player's transfer fee has not been revealed yet, Szczesny is believed to be heading to Juventus for a free between € 15 and € 18 million.
The former Roma star will be landing in Italy next week to have his medical with the Serie A giants and complete his move to Juventus.
​Szczesny will become Gigi Buffon's back-up for the 2017/18 campaign and will fill his boots from the 2018/19 season becoming Juventus' first-choice goalkeeper. The two clubs are reported to have agreed the player's price-tag and Szczesny to Juve can be considered a done deal.