Exclusive: Why Dybala contract extension has yet to be announced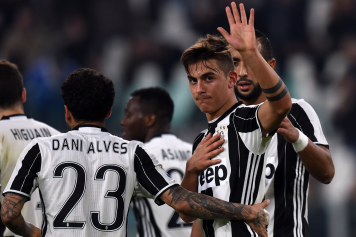 20 March at 09:56
Juventus star Paulo Dybala is said to have reached an agreement with his club over a contract extension which should extend his stay at the club until June 2021. Dybala's current deal expires in 2020 but Juventus decided last winter that the player deserved a contract extension with pay rise.
An agreement has already been found. Our transfer pundit
Fabrizio Romano
confirms that Dybala will become the second best earner at the Stadium after Gonzalo Higuain.
El Pipita's
salary is in the region of €
7.5 million-a-year, Dybala will earn somewhere around € 7 million-a-year.
An official announcement by the club was expected in January and February but Juventus have been releasing no official statements yet.
Why? Because the player's agent Pierpaolo Triulzi has had some personal issues and was forced to return to Argentina a few weeks ago
. In addition to that there are some bureaucratic problems regarding
Dybala's new technical sponsor
. Dybala will choose a new sponsor after the announcement of the contract extension.
La Joya
has an agreement with Juventus and the two parties only need to put it pen to paper and make an official announcement
. Real Madrid and Barcelona will make offers to sign the Juventus star in the summer but at the moment the player is not even considering leaving the Juventus Stadium
. The 2018 World Cup is just around the corner, Dybala wants to make no mistakes and he will sign a contract extension with Juve remaining at the club for one more year at least.