'It's time to leave': star striker puts Liverpool & Arsenal on red alert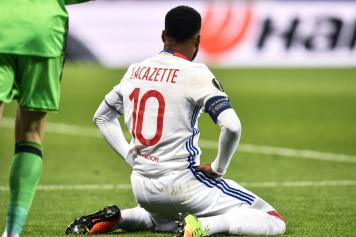 20 May at 10:22
Liverpool and Arsenal will be looking for a new striker in the summer transfer window. Daniel Sturridge and Alexis Sanchez, in fact, are set to leave Anfield Road and the Emirates Stadium and new hit-men will be needed in Liverpool and North London.
Lyon star striker
Alexandre Lacazette
has been linked with moves to both Liverpool and Arsenal although Atletico Madrid are also said to be interested given that their ace Antoine Griezmann is also likely to depart in the summer.
Scorer of
35 goals in 44 appearances
in all competitions, Lacazette has released an interview with
L'Equipe
confirming that he will be leaving his club in the summer.
"I want to discover new things"
, the 25-year-old said.
"I think it's a good moment to leave, despite all the goals I've scored I am still not known in the European football panorama and I want to answer people's demands."
​Asked whether his next club will be Ateltico Madrid, Lacazette replied:
"It's a team that always get until the end of the Champions League, I will chose my club that's what the president of Lyon has told me as well. My heart will be forever in Lyon."