Juve, listen to Dzeko: he's already speaking Italian!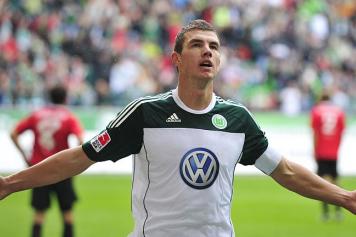 30 November at 09:00
The crisis in Wolfsburg brings the Bosnian striker closer to a farewell.
Juve, listen to Dzeko: he already speaks Italian!
"It could be be, there are so many rumors about my future: once it is Juve, Bayern, then City but it is too soon". Then he winks and says, "Ciao, come stai?".

Schafer: The last watched by Juve.
Lichtsteiner is back in fashion. And the Bianconeri think again about Bastos for June: he is the ideal man for Del Neri on the left. Marseille wants Grygera.
(Tuttosport)