Juventus fans mock former boss Antonio Conte with brilliant banner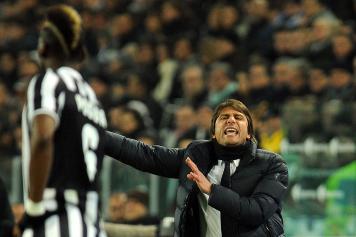 20 April at 16:08
Juventus fans have mocked their former boss Conte with a brilliant banner that has been exposed in front of Juventus' training centre after the Serie A giants' qualification to the Champions League semi-finals.

Juventus eliminated Barcelona from the quarter-finals with a 3-0 win on aggregate. The Old Lady held Barcelona to a home 0-0 draw yesterday night managing to qualify for the next stage of Europe's elite competition for the second time in the last three years.

"Ieri CONTEnti in Italia, oggi Allegri in Europa, andiamo a comandare", the banner reads. The fans' play on words refers to results obtained by former boss Antonio Conte compared to those of current Juventus tactician Max Allegri.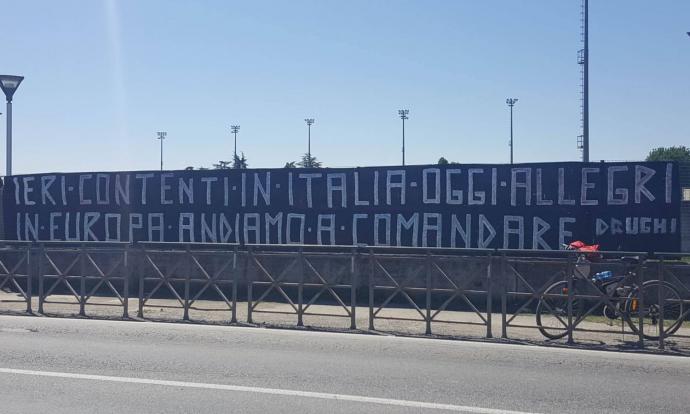 The word-to-word translation of the banner is: "Yesterday we were happy (contenti) in Italy, now we are cheerful (Allegri) in Europe, let's go to command." The Italian word 'contenti' contains, of course, the word 'Conte'. The Italian tactician had a great relationship with Juventus fans during his three-year spell in Turin although some bianconeri supporters felt betrayed when the manager decided to hand his resignation two days after the beginning of the 2014/15 summer training camp.

Conte's Juventus took part to two Champions League campaigns: the first one ended in the quarter-finals against Bayern Munich, the second one ended in the group stages with Juventus that were also eliminated from the Europa League semi-finals in the 2013/14 campaign.

The message of Juve fans is pretty simple: Conte was a very good manager but he could only deliver good results in Italy (he won three Serie A titles during his time in Turin), whilst this Juventus side is challenging the best European clubs to win the Champions League, a trophy that Juventus are not winning since 1996 with four Champions League finals lost since.