Kaka on the Champions League Final: 'I'll cheer for Real and Dani Alves'. And on Milan ...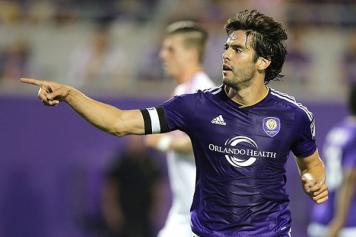 19 May at 22:00
The former Milan attacking midfielder is no stranger to Champions League Finals. His time with the Rossoneri was during the height of their most recent European stronghold. From the United States, Ricardo Kakà shares his view of the Champions League Final on June 3 between Juventus and Real Madrid: "It will be a dream match. Dani, Ronaldo and Higuain are the key men. Real Madrid and the great defense of Juventus, it's the game we all want to see. Cristiano on the one hand, or Higuain on the other. Keep an eye out also on Dani Alves, who is in a great season. For who will I cheer? For Real," he assures the Gazzetta dello Sport.
And on Milan? "Milan to the Chinese? I can not thank Berlusconi and Galliani for having brought Milan to being a top club on the world level, for what they have done over the years for the team, which is always in my heart."