The latest update on Inter and Liverpool's rising star target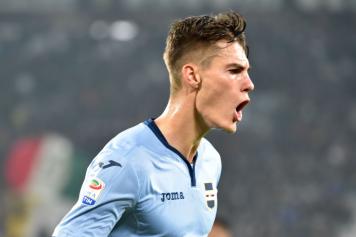 10 May at 21:20
Many clubs are interested in him but as we reported yesterday on
Calciomercato.com
, Inter are now seemingly in pole position for Patrik Schick as they are close to finding an agreement to bring him to Milano. Sampdoria fans love Schick as they hope to keep him and this is why Ausilio might be willing to dish out 25 million euros for him right away and leave him another season on loan at Sampdoria. This would please both Suning and Sampdoria since Inter would block the player where as Sampdoria will be able to keep him for another season. Even so, a deal isn't complete yet as Ferrero's club have the following two options:
SAMPDORIA'S PRIORITY - Ferrero wants to find an agreement with Schick's agent to increase the player's release clause or to abolish it completely. By doing so, Sampdoria will be able to get more money from his future sale and they would also be able to hold on to him longer. The player's agent did recently state that " it is possible that Schick stays at Sampdoria to keep developping and a decision will be taken in June".
SECOND OPTION - If Schick and his agent decide to refuse Sampdoria's offer and that they want to keep his release clause exactly the same, then Sampdoria might consider Inter's 25 million offer. Juventus, Napoli and Liverpool are also on the player as he would then have the final say on the matter (even if Sampdoria would push for the option that allows them to keep him an extra year). This coming summer should be a heated one for Schick and for Sampdoria ....
By Lorenzo Montaldo, adapted and translated by Jean-Luca Mascaro (@CalcioNews89)