Lyanco-Juve,a deal is practically in place: the latest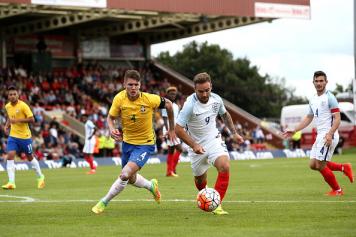 21 March at 00:10
Juventus have practically closed a deal for San Paolo defender Lyanco. Born in 1997, the defender was pretty high on Juve's list as they seemingly beat Atletico Madrid for the young player. Lyanco is already a very important player for the U-20 Brazilian national team as he is a promising player for the future. Juventus have found an agreement with the Brazilian club which should see them pay 6 million euros for the young Brazilian defender. Talks between the
Bianconeri
and the player's entourage have also begun as a full agreement is close.
The problem? Juventus wanted to loan the player out to Sassuolo (to save their non-European slots) but Squinzi's club decided to target other players instead . With Bentancur also arriving soon (he will occupy one of the two slots), Juve want to first wait and see if they will need this extra non-European slot. Another obstacle is the player's future re-sale percentage as Juve and Sao Paolo haven't found an agreement on this modality yet either.
Juve are strongly after Lyanco but they will first have to resolve a few obstacles before they can then get him.