Milan and Juve, Keita's future is uncertain: the latest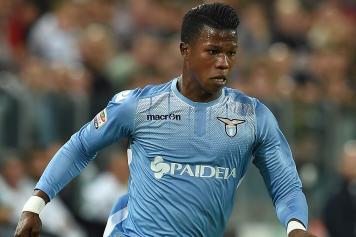 12 March at 23:02
Balde Keita's future is in doubt as many big clubs are following him. The young striker has missed most of this past week's training with Lazio (ahead of their game against Torino) because of a cut under his foot which occured in Barcelona during his Birthday party. The club aren't very happy about this as there have been a few issues between Lazio and Keita over the past few months.
Milan and Juventus are two clubs who have expressed a large amount of interest in Keita as his Lazio days might be counted. If Milan's closing does occur, then Milan's new potential sporting director Mirabelli will have Keita very high on his wish-list as he has been scouting him for some time now.
Keita has scored 7 Serie A goals and added 2 assists so far this season in only 14 starts for the club (21 total appearances ). He is a very promising striker as this coming summer should be very heated in his case...
Jean-Luca Mascaro (@CalcioNews89)