Raiola: ex Man United star won't go to Napoli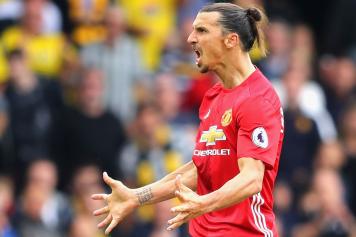 19 June at 18:10
Zlatan Ibrahimovic won't be going to Napoli, according to the latest revelations
from agent Mino Raiola.
The Swede was dumped by Manchester United almost two weeks ago, having torn his ACL last season.
"Ibrahimovic is fine. He has a lot of offers from the United States, and also from Italy, but he won't go to Napoli," Raiola recently told media.
The 35-year-old still managed an astounding 28 goals in all competitions for the Red Devils last season, but was cut by the Mancunian side because of the seriousness of his injury.
Ibra had previously expressed a liking for Napoli.
"A move to Napoli? You never know," he told
Fox Sports back in the early Spring.
"I am feeling well at United, but we will see what happens."
Reports indicated, in fact, that he "loved" the Southern Italian city, but the trail has cooled down significantly of late.
Raiola himself has been busy of late, having to deal with Gigi Donnarumma's refusal to sign for Milan, his childhood club.