Report: De Boer made excluded Inter youngster Gabigol cry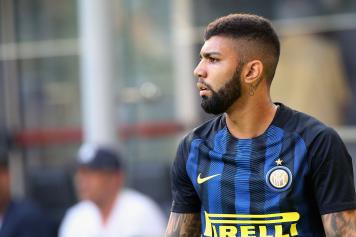 01 December at 16:16
If there's someone who is happy to see the back of former Inter Coach Frank De Boer, it's marquee signing Gabriel Barbosa.
According to an article published by the
Gazzetta dello Sport today
, the 20-year-old was so distraught at not being called up by the Dutchman that he once broke town in tears during a training session.
This followed the traditional handout of the bibs, given to those who are set to start. Having been excluded for the umpteenth time, Barbosa simply lost his cool, something rather understandable for someone his age.
It's hard to blame "Gabigol", as he is known: brought to the San Siro this summer for nearly €30 million and with much fanfare, the former Santos star played sixteen minutes in a relief role against Bologna in late September, appearing off the pace, before disappearing completely from first-team action.
A number of reasons have been attributed to this absence, from the noose being almost immediately placed around De Boer's neck to Gabigol's lack of form and understanding of the
tactical nuances of the game.
@EdoDalmonte