Revealed: Perisic will sign for Man Utd if he doesn't join Inter in pre season tour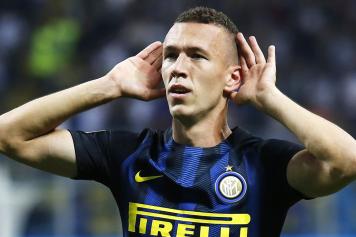 16 July at 13:15
Ivan Perisic is a long time target of
Manchester United
with the Red Devils who are in advanced talks for the signing of the Croatian winger.
Perisic left Inter training camp yesterday due to a tooth abscess which, however, did once again ramp up the rumour mill that a move to Old Trafford is imminent.
Inter boss Luciano Spalletti confirmed Perisic's health problem yesterday but according to
Sky Sport
a transfer of Perisic at Manchester United could be imminent.
Sky's
Inter reported
Massimiliano Nebuloni
claims Perisic will join his teammates in their pre-season tour in China but, if he fails to do so, that won't be linked with health problems but with a possible move elsewhere.
"The club has informed us that healthy problems won't be behind a possible omission of Perisic from Inter's pre-season tour",
Nebuloni said.
Manchester United are
the only club interested in singing Perisic at the moment.
The Red Devils' € 45 million bid was rejected by the Serie A giants a few weeks ago as Inter want € 55 million to sell the player. Inter are set to leave for China on Tuesday afternoon.