Salah to Liverpool - Flight details to London revealed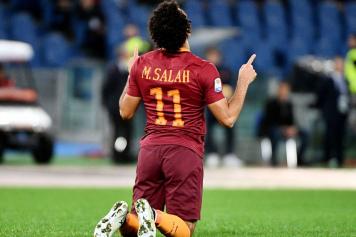 20 June at 11:50
After the news earlier that a deal was imminent between Liverpool and Roma for Egyptian frontman Mohamed Salah, comes news of the flight details that will bring the 25-year-old to London before he undergoes his medical with the Premier League side tomorrow.
After details of a tweet from Egypt Air confirming the player's booking were leaked, comes another tweet from journalist Hady Elmedany who has given precise details of when Salah will touchdown at Heathrow Airport later today.
Mohamed Salah will leave Cairo on Tuesdsay at 4:50 PM (CAI) on Egypt Air flight NO. (MS 779) to Arrive London at 9:05 PM (LHR)

— Hady Elmedany (@hadyelmedany) June 19, 2017
It's understood that the deal will be concluded for €45M and that Salah will meet Roma representatives in London before making the switch to Merseyside.