Sampdoria, Mancini on a possible return; "Its difficult to predict what may happen in the future"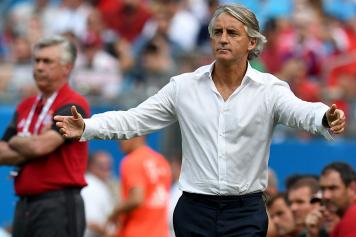 18 October at 11:17
Roberto Mancini will always be considered a legend at Sampdoria. For 15 years he wore the famous shirt and the fans have always dreamed that he would one day return to the club.

The former Inter coach has been speaking to Telegenova about his former club and began by stating that; "Samp has had some bad luck this season. I have watched a few of their games and I think they deserved more. Their current position in the table is a little misleading and I believe Giampaolo is working well with the players.

He was then asked to give his opinion on a couple of players and first up was Luis Muriel to which Mancini stated that; "He's a player of incredible quality and he is the sort of person who can always make a difference". On Antonio Cassano he explained that; "I don't really know the situation but Antonio can still do great things on the field".

Ahead of Saturday's derby he was asked about his memories to which he replied; "They were beautiful moments in my younger days and although things are a little different these days, they remain unique matches". Finally, he was asked about a possible return one day to which he replied; "It's difficult to predict what may happen in the future".


Steve Mitchell @barafundler