Zenga to CM: "I'd like to know the reasons why Milito is not in the list for the Golden Ball'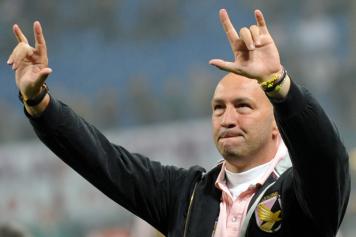 27 October at 12:00
Former Inter icon, Walter Zenga, interviewed by calciomercato.com, spoke about Milito's exclusion from the Golden Ball: "It is really strange that he is not in the list. He's a champions and he was the key player for Inter in the Champions League, the Italian League Cup and the Scudetto. I'd like to know the reason why he was excluded. The Golden Ball should be given to an Inter player. I'd give it to Sneijder, who also played well in the World Cup".
Then he spoke about the 2-match ban for Krasic: "The ban was a big mistake. Today no player would admit a simulation, perhaps the new generations will do it, in 2148... We do have the technology to resolve the problem. Rather than checking if a coach steps outside his box, the fourth referee could watch the action on a monitor and help the referee. In this way Juventus would have never given a penalty and Krasic would have given a yellow card".
On the best coach in 2010: "Mourinho, of course! Del Bosque, who won the World Cup with Spain can be the second".
Cristian Giudici