40 years of Buffon, 40 years of Panini stickers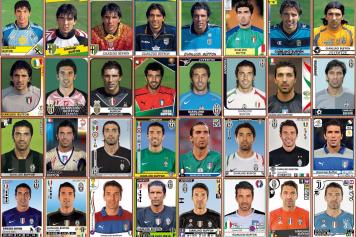 28 January at 12:55
Considered by many to be the greatest goalkeeper to ever play the sport, Gianluigi Buffon is celebrating his 40th birthday on Sunday.
Last night, due to injury, he watched his club struggle to a 2-0 victory over inferior Chievo Verona. Though he'll return for Tuesday's Coppa Italia match against Atalanta, the legend knows his time on the pitch is coming to a close.
However, true to the competitor he is, Buffon is reconsidering his plans to retire this summer, and return for 41st year on Earth.
Here's a look back at his career, from the debut with Parma, to the Italian national team, and now Juventus.