A midseason summary for AC Milan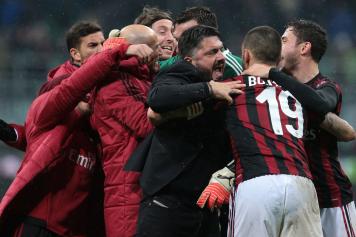 31 December at 18:00
There was perhaps no bigger story during this past summer than Milan's new ownership which led to a record transfer spending campaign. It's only normal that excitement ensued after a quarter of a billion euros was dumped to completely rebuild the team from the ground up.

With such astronomical financial figures come incredible expectations, both domestically and in Europe. So far, Milan has been able to singlehandedly quash every single one of those dreams that were created during the summer with a series of lackluster displays, brutal mismanagement and star players failing to live up to their price tag.

Maybe we were all too optimistic. After all, how many times have we seen a football team thrive after basically acquiring an entire new starting lineup. It's an impossible feat for any manager to deploy a team that looks coherent when really it's filled with strangers. One of the most important aspects of any club is the chemistry that is built between players. Even something as simple as knowing what type of pass your teammate would rather have, or their intricacies and playing style, is the difference between a well-oiled winning machine and one that succumbs to an Alberto Brignoli stoppage time equalizer.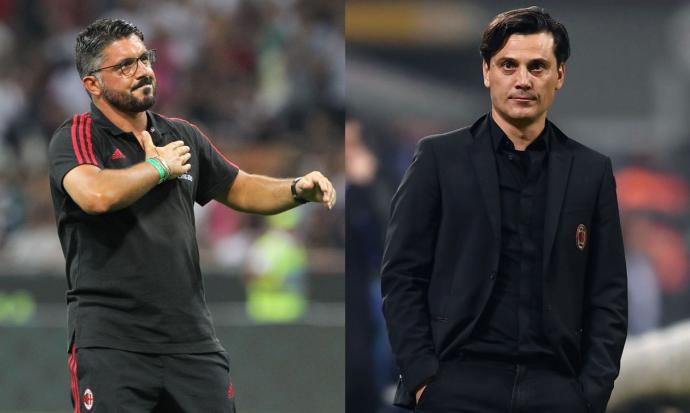 To predict what may happen in the second half of the season requires a study of patterns we've seen since Gennaro Gattuso's takeover for Vincenzo Montella. There have been positive signs, such as the Coppa Italia edition of the Derby Della Madonnina. It was perhaps one of the only times this season where Milan fans have been able to gain any sort of enjoyment from watching their club. It was a throwback to Rossoneri supporters being able to feel proud from a hard fought performance. It was also a glimmer of light in the Gennaro Gattuso era, where he was able to nail his tactics and substitutions.

Against Inter, we saw a sort of intensity and passion from the Rossoneri that was lacking in so many other games, especially against provincial opposition. It seems that with the coming of Gattuso, the awkward 3-5-2 from Montella is gone. That formation looked like a way to appease centreback Leo Bonucci, who grew to prominence at Juventus under this tactical scheme. However, It is lazy to think that Bonucci only thrives when surrounded by two other central defenders. His last season at Juventus saw coach Massimiliano Allegri switch to a more offensive 4-2-3-1, with Bonucci still succeeding in the heart of the defense.

The Italian defender was supposed to be the face of the lavish, new-look Milan. His precipitous decline has been both alarming and inexplicable. Not only does he look low on confidence, evident by his panicky clearances in recent matches, but his actual defending has at times looked amateur. Even in Milan's last game against Fiorentina, Bonucci was at fault for Giovanni Simeone's headed goal, as he completely lost his man inside the box. Unfortunately this poor defending has become a pattern for Milan. Their porous man marking is too often the reason why teams are able to grab a point or three against a Rossoneri unit that many (including myself) picked to easily finish in the top four and perhaps even challenge for a Scudetto.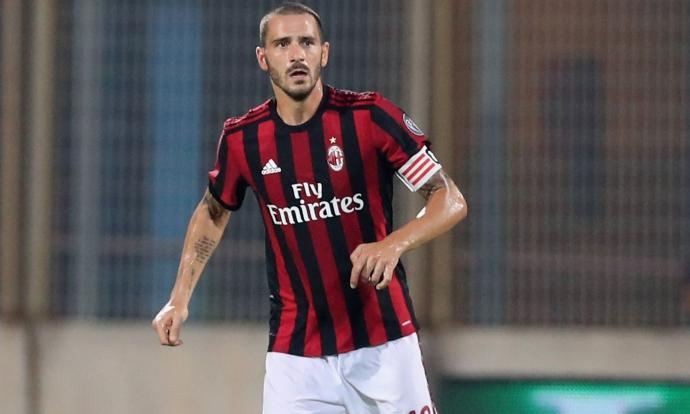 Aside from the defending, the biggest problem for Milan has been inconsistency. As soon as any sort of optimism was mustered up after the win against Inter in the Coppa Italia, it came crashing back down to earth with a lackluster draw against Fiorentina in Serie A. This inconsistency stems from all the new signings and the inability for either manager this season to pick the same team on a weekly basis. How can chemistry be built if neither Gattuso or his predecessor Montella could figure out who belongs in the starting formation. If you'd ask a dozen different Milan fans to write down their best XI, you'd get a dozen different answers.

This constant flip-flopping in tactics and personnel is the reason why Milan have struggled to form an identity. They try to be a possession based team, but so often find it hard to be incisive with the ball at their feet. Look no further than players being utilized out of position or not knowing their role in the squad. A striker like Andre Silva must be the most confused of them all. He's been able to tally a goal per game in the Europa League, but has found it very difficult to get consistent playing time in Serie A. The minutes he does get have seen him partnered with different strikers each time, never able to form any sort of partnership with one particular teammate. Adding to this, we've seen him leading the line down the middle, as part of a striker tandem in a 3-5-2, and as a right or left sided winger in a 4-3-3. Silva has only one season of top flight experience and is still figuring himself out as a player. How can such a talented but inexperienced star flourish under uncertainty of this magnitude?

With that being said, the biggest hope Milan fans can have for the second half of the season is consistency. However, we haven't even begun talking about the January transfer window or financial fair play sanctions at the end of the season. I wish I could comfort you during this festive period, but I fear the uncertainty is only beginning.

@TheCalcioGuy

Matteo Bonetti is a sports journalist for beIN Sports USA
Matteo Bonetti