A new arrival from Tottenham, PSG or Barcelona to fix Juventus midfield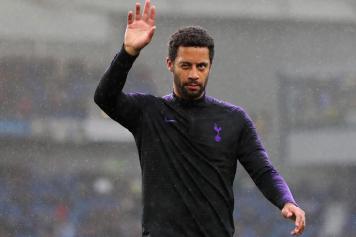 08 November at 15:45
A new arrival from Tottenham, PSG or Barcelona to fix Juventus midfield
Juventus are planning to improve the squad in the January transfer window, in order to fight until the end for the Champions League. The line that needs some investments is surely the midfield.

Considering that Khedira have had some problems and that Emre Can should recover in a month after the surgery to the thyroid, the Bianconeri are evaluating the possibility of giving Massimiliano Allegri another ready-to-use, experienced midfielder who can immediately have an important impact on the team, but not on the balance sheet. Mousa Dembele from Tottenham (currently injured, but will return at the end of December), as reported by the Corriere Torino, is the target number one. The Belgian's contract is expiring in 2019 and he could anticipate the farewell in January, especially in case of elimination from the Champions League, and Juventus could take advantage of this situation. Arturo Vidal, born in 1987 as the Belgian, who is struggling to impose at Barcelona could be an interesting idea for a way back to Turin. But the market can also offer other opportunities: attention then to Adrien Rabiot: he too, expiring with the PSG, has been in the crosshairs of Juventus for years. Relations between the player and PSG ownership have been broken. In case of farewell in January, Juve could make the sacrifice and immediately grab one of the best prospects in its role.
Emanuele Giulianelli