A Tactical Look At What Juventus Has Done Right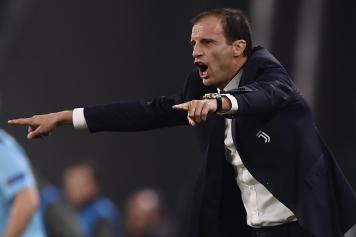 24 December at 17:00
In what was supposed to be one of the most difficult stretches of the season for Juventus, La Vecchia Signora has been able to maintain an undefeated record over the last eight matches in all competitions.

More impressively, they've been able to keep a clean sheet in all of these games, against the likes of Barcelona, Napoli, Inter and now Roma. It was against Napoli that Juve coach Massimiliano Allegri veered away from his usual 4-2-3-1 for a more balanced 4-3-3. This set the tone for an incredible run which has seen Juventus go right back up the Serie A table within a point of their southern rivals.

With Roma in town, Allegri once again sacrificed his jewel Paulo Dybala for the inclusion of the box-to-box presence of Blaise Matuidi. Never once did there seem to be a lack of creativity either. With Miralem Pjanic pulling the strings right in front of the defense, it allowed both Sami Khedira and Matuidi to bomb forward as the 'Mezz'ale', joining the attack on almost every Bianconeri possession which helped overload the final third.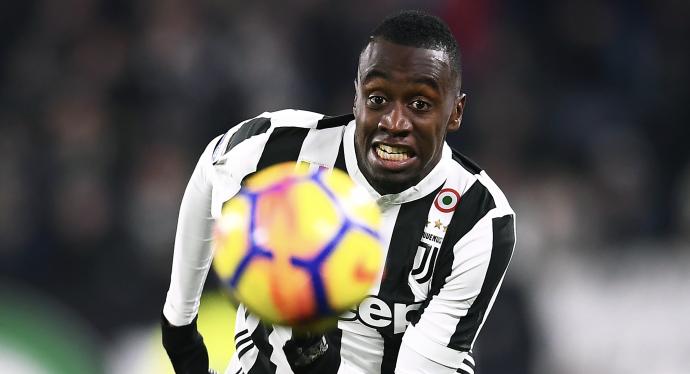 The fact that Andrea Barzagli had to fill in for the resurgent Mattia De Sciglio actually helped the opposite flank more as it allowed Alex Sandro to take up a more offensive position. Barzagli would play a lot more conservatively as a makeshift fullback next to Mehdi Benatia and Giorgio Chiellini. Alex Sandro is at his best when he has less defensive responsibilities as a wingback in a 3-5-2 and has suffered at times this season when he's man marking, even to the point where Kwadwo Asamoah looked like the better fit in a few cameo appearances. Barzagli isn't a natural right back, and the idea of him making a darting run up and down the flank reminds of an old classic car with black fumes pouring out of the exhaust. Despite his offensive limitations, it's Barzagli's defensive prowess which allows whoever is on the left hand side of the defense to venture up the pitch more often, knowing there's plenty of cover at the back.

We can't move on to the Dybala situation without first discussing Benatia. The Moroccan center back has been reborn with more playing time this season, taking advantage of Leo Bonucci's departure and forming what has to be the most feared defensive partnership in Italy alongside Chiellini. Benatia was perhaps the best center back in Europe during the 2013-14 season at Roma, when he formed a dynamic partnership with Leandro Castan. His sizzling spell with the Giallorossi prompted a move to Bayern Munich, one that never really worked out for him as he wasn't able to win a consistent starting spot and his form suffered as a result. While Benatia doesn't have the the same ability on the ball as his predecessor Bonucci had, he is an incredibly athletic defender who matches Chiellini's physicality and intensity. The Moroccan is excellent in the air and you can see how much Roma's Edin Dzeko struggled to get going, with most of the striker's touches coming outside the box. By the way, how crazy would you have thought I was if I told you a year ago that Benatia would be at the 2018 World Cup instead of Chiellini? Moving on..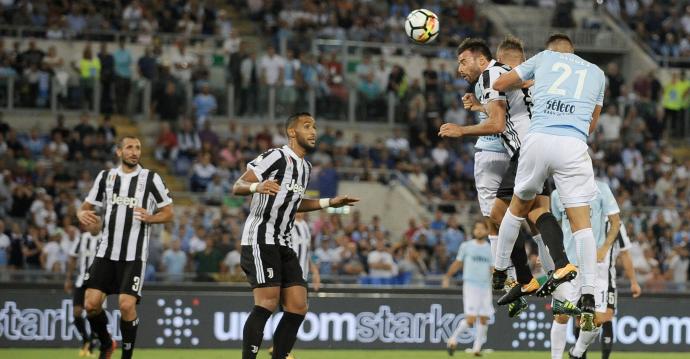 It seems almost unthinkable that the best stretch of Juve's season has come at the expense of Dybala. Both Juve director Pavel Nedved and Allegri have made comments about Dybala's less than savory form off the pitch, with the coach saying that only the most fit eleven will get the nod from the starting whistle. Unsurprisingly, specifics haven't been given and one has to wonder how much of Dybala's absence is physical and how much of it really is pertaining to the mental side of things. Stranger still, Dybala hasn't even been the first man called upon off the bench, with that reward going to Bernardeschi in the last two Serie A games.Dybala started off the season in stunning form, quickly getting to a dozen goals in the campaign, which is one better than his entire tally from last season.

Perhaps even more shocking is just how brilliant Juventus have been without their superstar, with Allegri changing his gameplay slightly for every opponent despite staying with the more balanced midfield that the 4-3-3 offers. Against Napoli, Juventus decided to sit back for the entire game and hit out lethally on the counter. When Inter visited the Allianz Stadium, Allegri opted for a more offensive approach. Juve dominated the match with their constant high press and was ultimately unlucky that they weren't able to get the three points. Without Dybala, Juve can exploit having a more crowded midfield to win the ball back easily and its incredible pace in the wide positions through the likes of Juan Cuadrado and Douglas Costa.

One has to figure that this Dybala situation is only temporary as Juventus' best starting eleven will always include the magical Argentine. But at least we can marvel in the tactical genius of Allegri, who has been able to obtain results against the best opposition in Serie A without using one of his most important players. The tactical flexibility of Juventus means they have a different look ready depending on the strengths and weaknesses of their opposition, and this goes down once again to the work of their manager, Max Allegri.

@TheCalcioGuy
Matteo Bonetti is a commentator for beIN Sports USA


Matteo Bonetti