A very Messi Saturday: Real Madrid, €100m, and tax evasion claims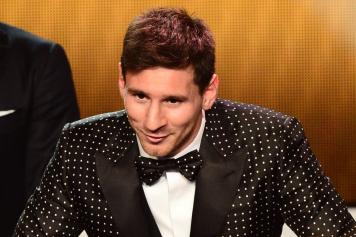 13 January at 17:15
He won't be taking the field today, but January 13th, 2018 may be one of the busiest days in Messi's career. Even without touching the ball, he's managed to make three separate headlines.
Firstly, it has been revealed that the Barcelona legend nearly pulled a Luis Figo and donned a Real Madrid shirt. According to
Der Speigel
, in 2013 Real Madrid were prepared to pay his release fee of 250 million euros to bring him to the Spanish capital. Had it happened, Messi would've been paid 23 million euros per season through 2021.
Secondly, it's a good thing he stayed with Barcelona because he's about to make more than four times as much as Madrid would've paid. Messi is set to earn 100 million euros per season for the next four seasons with the Blaugrana, according to Football Leaks.
Lastly, Barcelona's rich history of players and employees running afoul of taxes adds another example. Messi is accused of evading taxes by making a phony donation of 6.5 million euros to charity.
Just another day in the life of a living legend.