AC Milan according to Gazidis: Stadium, academy and a modern, international brand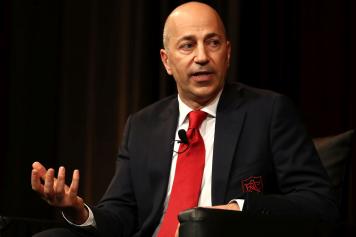 11 December at 12:30
After months of uncertainty and instability, AC Milan is finally in safe hands. After Elliott, Scaroni, Leonardo and Maldini, the
Rossoneri
have put the last piece in place, embellishing the management with a top director - Ivan Gazidis. The new CEO of the club is determined to relaunch the legendary club and return it to its glory days.
His mission,
writes
Corriere della Sera,
starts from the stadium.
To design and build a new one together with Inter
, despite the ideas of both clubs being quite different.
The AC Milan of Gazidis provides three other pillars: first of all a constant care and growth of talent, as well as the youth sector. It will have to be a modern and international company, which will grow commercially and increase revenues. Finally, the relations with top institutions. He will guide the club in meetings with UEFA and FIFA, which he knows very well from his career.
Regarding the transfer market, Leonardo and Maldini will be in charge, but the supreme directives will go on young players and the academy and youth system. Not surprisingly, Gazidis' first visit upon the start of his Milan journey was at the sports centre in Vismara and Milanello. In short, Milan, at least for the moment, does not think about Cristiano Ronaldo. The ideas are different, but the future remains to be seen.