AC Milan, Berlusconi: 'Galliani could stay if I'm named honorary president'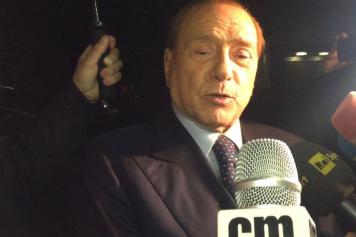 21 November at 09:46
AC Milan President
Silvio Berlusconi
talked to media yesterday night after the Milan derby claiming that he's considering whether to accept the AC Milan presidency and that he thinks Montella is getting the
rossoneri
tactic wrong.
Calciomercato.com's
Daniele Longo was at the Bulgari Hotel to report Berlusconi's statements.
"We've been guaranteed that
the Chinese consortium will complete the club's takeover on the 13th of December,
there are no obstacles of Chinese authorities. They have offered me the
honorary presidency
, but I want to stay to have decisional powers, I can't be the honorary president in someone else's club. I want to have decisional powers for transfers and tactics, if they accept my conditions than I could accept the honorary presidency."
"I hope Galliani can stay at the club.
If I'm appointed honorary President I'll try to push to make them [the Chinese] accept this condition."
"Selling AC Milan was a painful decision for me. There are richer owners now with money coming from oil and gas."
"If I hadn't sell AC Milan I would have started a project with young, Italian players. Players like Donnarumma are products of our academy. We are proud that he he's been called to Italy national team. There is another strong and younger goalkeeper after him, it means that our youth sector's coaches are extremely prepared."
"As for the derby, the result was fair.
We didn't play a bad game and I congratulated with Montella and the lads. I think, however, that Montella is using the wrong tactic.
I insist that AC Milan should play with an attacking midfielder behind two strikers, which is the system that has made this club the most successful in the world."