AC Milan, Bonaventura: 'I am better, I will be 100% ready'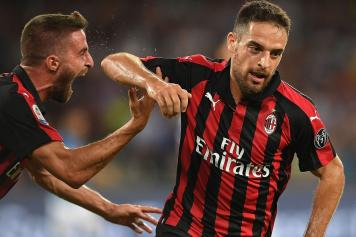 17 May at 17:00
Giacomo Bonaventura, present during an event against cyberbullying in Milan, was
interviewed by MilanTV
about his condition and the upcoming season.
"Social media? We have to be careful, what we upload on the internet can be seen by everyone, we have to be very careful. Many people create fake profiles, we have to keep this thing under control, then each of us has verified social profiles.
"I publish the things I like, photos of good victories, things that can be shared with the fans and other people. I'm not a great user of social media, and for now it will remain like this," he said.
The midfielder also spoke about his tough injury, which will keep him on the sidelines for the rest of the season.

"My condition? I'm better, I'm almost okay, this season I won't be available no more but for the next season, I think I'll come back 100%," he stated