AC Milan, Borini: 'Suso is a leader, Gattuso has brought...'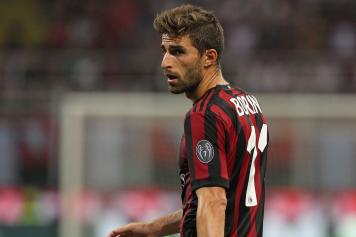 06 December at 20:40
Interview by
MilanTV
, Fabio Borini spoke about several things regarding AC Milan's current situation, praising both Gattuso and Suso for their efforts.
"Gattuso has brought uniqueness in interpreting the training, in approaching the group and the attachment to the club.
"Suso? He has always had his characteristic, the one he still has today, of being a technical and very imaginative player in the final third. He has always been the leader that he is now."
The versatile Italian also spoke about the upcoming clash with Torino, which will be played on Sunday evening, with Milan looking to grab another three points.
"Torino are an organized team that know how to score goals. In attack, they are also unpredictable, physical as Lazio is. It will always be necessary to be focused without leaving too much space," he concluded.