AC Milan buyers' money doesn't come from China but from the British Virgin Islands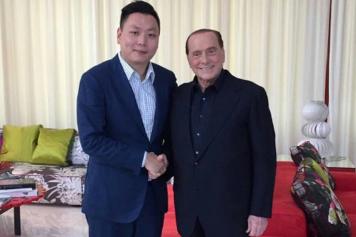 04 January at 19:45
Reliable
Italian business website Calcio e Finanza
have came into possession of documents relating to the payment of a
€ 200 million deposit by Sino Europe
, the Chinese consortium that is set to acquire a majority stake in AC Milan.
Sino Europe had initially paid a deposit of
€ 100 million to guarantee that the deal would have been completed by the 12th of December.
The Chinese consortium, however, failed to close the deal by that date and have postponed the takeover of the club to the 3
rd
of March.
As a fine for the postponement of the closing date, the Chinese group has paid € 100 million more to Fininvest
, which is Berlusconi's holding company and AC Milan's parent company.
The postponement was due to bureaucratic issues.
The Chinese Government did not allow Sino Europe to pay € 420 million to buy AC Milan last December and that has reportedly delayed the closing date, causing the payment of the second deposit.
After that second payment, Sino Europe are now due to pay € 320 million to take the club from Silvio Berlusconi's hands.
Calcio and Finanza have scrutinized a
pledge agreement on the entire capital of Sino Europe's SPV company Rossoneri Champion
(based in Hong Kong), used by its parent company
Rossoneri Sport Investment
to receive a loan of € 102 million. The company that has given the loan to Rossoneri Sport Investment is called
Willy Shine International Holdings
and is based in The British Virgin Islands.
The documents analyzed by
Calcio e Finanza
prove that Willy Shine International Holdings gave the loan to Rossoneri Champion on the 13
th
of December. On that same day, Sino Europe paid the second deposit to AC Milan.
It has been proved that money of the deposit do not come from China, but have been sent straight from the British Virgin Islands.
That money are not subject to any possible restriction imposed by the Chinese government and that explains why Sino Europe had been struggling to pay € 420 million
, but had no problem when it come to pay € 100 million from one day to another.
Lorenzo Bettoni @lorebetto