AC Milan coach Montella: "Mirabelli? We must be united, Kalinic will start"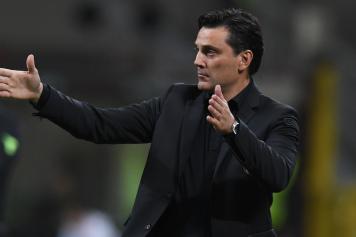 21 October at 18:30
AC Milan coach Vincenzo Montella held a press conference ahead of tomorrow's Serie A clash against Genoa at the San Siro.
"Kalinic will play, I can tell you that. Andre Silva is valuable to us, he is the player that has scored the most for us as well as with the Portuguese national team. Every time he doesn't score they speak of a disappointing match. Bonucci? I'm sure that soon we will see the player we dreamed about last summer. He is improving, it is clear that he is suffering more than the others right now" Montella explained.
Montella was asked about his relationship with Mirabelli who criticized him after the goalless draw in the Europa League against AEK Athen stating: "I saw his interview, he said things. What weighs me and them down are the lack of wins. If we had beaten Inter then our gameplan in the first half would have been deemed great, we need to show the unity we have in public too."