AC Milan, Montella visibly nervous: Wrong to show Bonucci red card'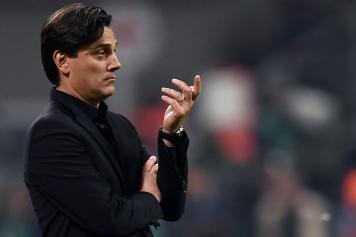 22 October at 18:06
AC Milan coach Vincenzo Montella spoke to the media after the goalless draw against Genoa at home at the Stadio Giuseppe Meazza in Milano's San Siro district.
"It is a special situation in terms of results because today again the team left every ounce of energy they had on the pitch. This effort united us, I saw a positive spirit that distinguishes all the lads and i think that this spirit is what will help us to find the results we need in the future."
Montella then turned to Bonucci's sending off stating that "there's no clear picture of what happened and he was very surprised and upset. He was higher up in the air than his opponent so naturally his elbow was higher up too. It is true that he hits him but he isn't looking to do it. The VAR is becoming more of a TV situation than a aid to decide issues on the pitch, this needs to be changed, in this case you can see that the elbow was not intentional. Everyone who plays football knows that he is trying to get himself in position, I've done this throughout my career, do you know how many goals I scored getting into position this way? If you haven't hurt your opponent then you shouldn't be sent off. And regarding VAR how do we interpret it regarding the situation not given to Bonaventura?"
"The point is that ultimately these episodes that go against us and if you think I am a bit nervous it is that this can change how the Serie A finishes as well as maybe someone's career. However I am very happy to be Milan's coach, my only thoughts are focused on preparing the first match on our fixture list. I feel the faith and support of the club and the team. I feel that this team has what it takes to get out of this situation" Montella concluded.