AC Milan defender defends Gattuso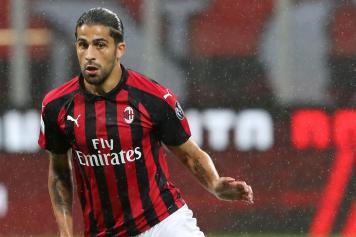 26 October at 19:10
AC Milan defender Ricardo Rodriguez has defended his under-fire coach Gennaro Gattuso: "That's what football is about. When a team loses games media speak about the manager", the Swiss told
Sky Sport.
"We are all backing him, we want to play well for him and for us. There are no problems with Gattuso, now we need to prove that we are a strong team."
"Personally, I always want to win. Everybody knows how important is to win. We must improve, especially for us, because when we lose we all feel bad. Everybody speaks about Gattuso's future, but everybody is involved in this situation", Rodriguez said.
The Rossoneri lost the last two games against Inter and Betis Sevilla in Europa League. The Italians sit six points behind a Champions League placement but have one match in hand.
The Italian explained the team's struggles yesterday night: "A very bad performance, it was embarrassing, and we have to take the blame.The derby was a tremendous blow. I see a team and this must make me think."