AC Milan defender Romagnoli pays touching tribute to Daniele de Rossi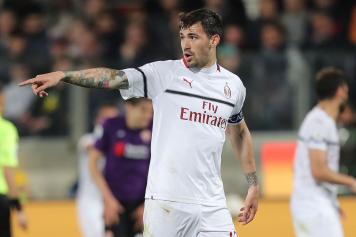 14 May at 21:55
AC Milan defender Alessio Romagnoli has paid a touching tribute to Italian national team and former Roma teammate Daniele de Rossi.
Before De Rossi joined Milan, he had spent some seasons under the leadership of De Rossi at Roma and has even shared a dressing room with the giallorossi legend for the Azzurri.
With De Rossi leaving Roma at the end of the season after a 19-year long stay at the Stadio Olimpico, Romagnoli has paid tribute to his former veteran teammate.
His message on Instagram read: "You have always been a point of reference, a Captain, but above all a true Man, with values ​​that few people, especially in our world, they have. You will miss the whole football world and all those who have had the good fortune to meet you. Good luck Dani ".