AC Milan, Di Canio: "Borini is a good player but for a relegation zone team..."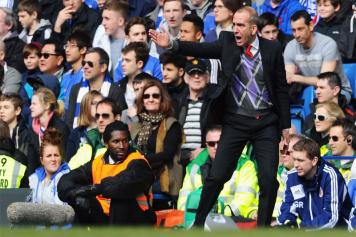 04 October at 22:55
Paulo Di Canio was on the
Sky Calcio Club
studio as he talked about his ex-player Fabio Borini, who is now at Milan. Borini and Di Canio worked together during their time at Sunderland, here is what he had to say on the matter: "Fabio is a player that I know pretty well since we worked together at Sunderland. He was with me and I would want him with me in other clubs too. Having said this, it would have to be a lower end club who is fighting in the relegation zone. He is a player that works hard but you can't ask him for too much quality either. At Sunderland we were fighting in the relegation zone where as now he is a starter with AC Milan....".
Milan are coming off back-to-back losses (against Roma and Sampdoria) as Montella's name has been talked about a lot. It remains to be seen if they will be able to turn their season around...