AC Milan, Donnarumma can leave with Man U and Psg interested: the figures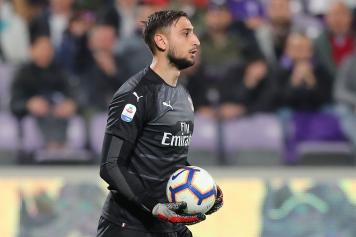 17 May at 11:15
AC Milan goalkeeper Gigio Donnarumma is again being linked with a move away from the club this summer, with French giants PSG being the most likely destination. As reported
by Gazzetta dello Sport,
the club want to retain the services of the 20-year old player who came through the Rossoneri Premavera and the player himself has no intention of leaving.
However, given that the club are under financial constraints with UEFA, with a possible probe of their finances coming, due to FFP breaches, both parties may need to consider the economic aspects. Besides that, should the club fail to make the lucrative UEFA Champions League, an offer in excess of € 50 million, may convince the seven times European champions to at least think about letting the player go, as the cash influx, in addition to getting his large wages, currently at € 6 million per season, could go a long way in easing their financial woes. Manchester United have also been linked with welcoming the player's services but a deal is possible only if the Red Devils sell De Gea.