AC Milan: Evidence mounts that Perin will replace Donnarumma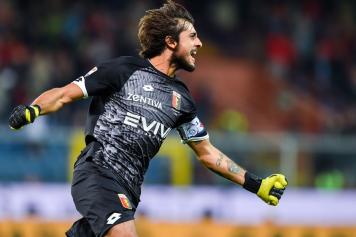 27 December at 13:50
As January draws near, evidence mounts that this will be the final season of Mattia Perin's tenure in Genoa. The 25-year-old keeper has been a remarkably consistent performer despite injuries and poor team play. The Italian national team backup has been linked with high-profile moves to big clubs in the past, but it appears those rumors will finally come to fruition in the summer.
With Gianluigi Donnarumma's future with AC Milan in great doubt, sporting director Massimo Mirabelli has turned his attention to Perin as a possible replacement for the starlet. His strong play and familiarity with Serie A bodes well for for a role in the Rossoneri's stated goal of a returning to Champions League play.
Milan fans now have received a boost (or a blow, depending on whether they want Donnarumma) with the news that
Roma backup Lukasz Skorkupski is likely on his way to Genoa next month
. The Polish netminder has performed well for both Roma and while on loan. It's quite possible that Genoa is anticipating a summer departure from Perin, and would like Skorupski to take his place.