AC Milan facing immediate bankruptcy concerns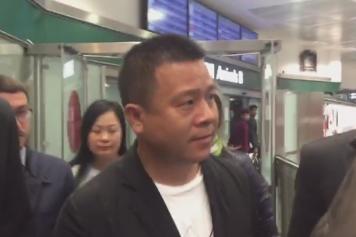 14 January at 12:35
Not even a year since buying AC Milan, Yonghong Li is facing the very real possibility of having to declare bankruptcy. A cavalcade of deadlines and financial realizations are encroaching on his ownership, which looks more fragile by the day.
On Sunday,
La Repubblica
wrote a lengthy article on the multitude of difficulties facing Mr. Li and AC Milan CEO Marco Fassone.
The most pressing issue continues to be the 383 million euros owed to Elliott Management Group by October. The American financial firm lent Mr. Li's Aldo Rossi Group 303 million euros to help finance its 740 million euro purchase of the club and their subsequent 200 million euro summer spending spree on players.
As a result of that spending spree, AC Milan will also face the wrath of UEFA's Financial Fair Play policy. After the club's voluntary agreement was rejected by the regulatory body, it is widely expected that AC Milan will be forced to pay heavy fines, and face strict regulations in the future.
The harsh financial realities, combined with mystery surrounding Mr. Li's ownership, are seeming to add up him losing the club in November. His loss will be Elliott's gain, as they'd virtually acquire one of the most marketable teams in the world for a mere 303 million euros.