AC Milan flops in action: Kalinic, Bacca and Andre Silva all score in Spanish Cup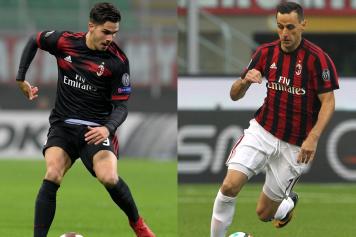 06 December at 12:25
Who knows what Gattuso thought about when looking at the results from Spain last night. All three strikers who left AC Milan last summer to reached their respective destinations left their mark in the Copa del Rey. Andre Silva, Bacca and Kalinic. A trio that left no great memories in the hearts of Milan fans.
The Portuguese is not a surprise, as he has 8 goals in the league and was top scorer of the league for several days and is convincing Sevilla directors to pay the buy-out clause at the end of the season and make his move permanent. Tonight, Silva reached a tally of 9 goals with the winning tap-in after the penalty saved by the Villanovense goalkeeper.
Meanwhile, Bacca scored two goals for Villarreal and Nikola Kalinic scored for Atletico Madrid. Both did not have fantastic starts for their teams in the La Liga, thanks to injuries. Before tonight, the only goal between the two dates back to almost 3 months ago: Bacca's goal against Leganes in round 4 of the La Liga.
Of course, the opportunity was tempting, the Sant Andreu and Almeria defences are definitely not of the highest quality, but to return to scoring is always a sign of rebirth for a striker. And the value of both is not to be questioned.