AC Milan: from Germany to the Champions league, Mirabelli is up to speed...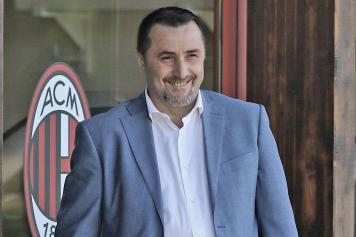 20 January at 21:37
Everything seems to be calm. After a huge summer transfer window where AC Milan invested over 200 million euros on new players, the rossoneri club seem happy to stay as they are. Mirabelli and Fassone have both stated that "we won't be signing any players in January", as things are pretty quiet. Even so, Mirabelli has been quite active as he has been scouting many players world-wide.
MIRABELLI IS LIKE A COMPUTER - Mirabelli stated that he is always working as he recently left for Germany and he went to scout a few players. Even if Milan won't likely sign anybody right now, Mirabelli is like a computer. He views players and stocks the information for later.
A UCL DREAM - As the European competitions are set to return, AC Milan will be competing in the Europa league knockout stage as they will be taking on Ludogorets. If Milan can somehow win this competition, then they will automatically qualify for the UEFA Champions league. The rossoneri know that this is the easiest way for them to qualify for the UCL as they are far off the 4th place in the Italian Serie A standings. Time will tell as Mirabelli has a UCL dream...