AC Milan: From Jankto to Demirbay, they will sign a midfielder in the summer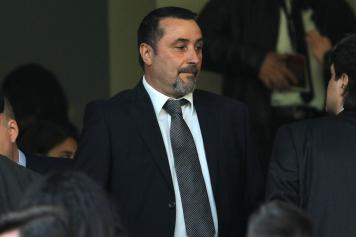 17 January at 08:25
AC Milan's current transfer market is blocked. The rossoneri club have been focusing on sales only as Gustavo Gomez, Paletta and José Mauri remain the Milan players who are the closest to leave the club in the coming weeks. If Milan do sell a decent player then things could change but this isn't in their current strategy.
MIRABELLI IS STILL WORKING HARD - Even if Milan won't seemingly do much in January, Mirabelli's agenda is quite packed. He was in Germany recently to scout a few games as his ideas are clear. If Milan won't invest right now, then they will make one "big" signing next summer for their midfield.
THE NAMES - Since they will have an eye on the Fifa Financial Fair play, they won't target too many big players but a young rising midfielder will surely be on their wish-list. The main names are Jankto (Udinese), Demirbay (Hoffenheim) and the older Dembele (Tottenham). Things could change before then but Mirabelli already knows who he wants. In the mean time, rossoneri fans will be hoping for a late January addition....
By Emanuele Tramacere, adapted and translated by Jean-Luca Mascaro