AC Milan, Gattuso: 'Juventus the strongest team in Europe'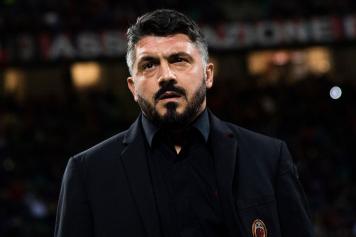 10 November at 15:45
Caldara, Biglia, Conti, Musacchio and Bonaventura. These are the certain absentees of AC Milan in view of tomorrow night's match against Juventus, a difficult situation to which Gattuso will have to find a solution. Meanwhile, however,
the Rossoneri coach spoke to the media in a press conference.
"We must not have any worries. We lack many players but we will still put the best training available, today and tomorrow. Unfortunately, we are suffering from the injuries, even with Musacchio we were unlucky, but we look forward with serenity," he said.
"It does not have a different weight to other matches, we play against Juventus, who are clearly stronger than us and the best team in Europe, but there are important points at stake.
"Higuain? I saw him a little because he stayed here training. I recommend him to be calm because he is a great champion but often gets nervous. He must enjoy it with all the members of the team. Benatia? I like Rugani, Chiellini, Bonucci, I like all Juventus' defenders.
"Romagnoli? I do not see him grown up because he scored two goals, but for the performances, we are happy with his goals. He is young, the fact that we gave him the armband has made him responsible. He is getting better and better and he is a champion that has room for improvement.
"The January transfer market? Ask Leonardo. For the respect I have towards these guys, for all they are giving me, I do not talk about it. The management will do something but I will always be the last one to know it, those who do the market can do it very well, I have to concentrate on training the team<" Gattuso concluded.