AC Milan, Gazidis prepares for summit with UEFA and seeks allies against FFP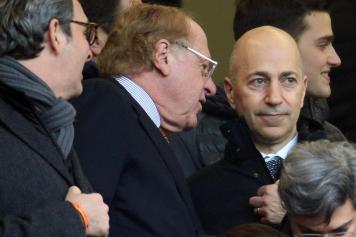 10 January at 15:00
Another round. And it will not be the last one.
As reported by
Il Giornale,
tomorrow AC Milan will live another episode of the complicated Financial Fair Play story. The leaders of the club, in fact, led by Ivan Gazidis, will meet UEFA to discuss the Rossoneri's position in view of the new appeal to the CAS.
The sanctions inflicted on Milan for violating the FFP in the three-year period from 2014 to 2017 are now known: 12 million fine, squad limitations to 21 players and accounts in order by 2021, not to remain without European competitions.
The meeting will not be decisive but the Rossoneri (who would like to move the deadline for a balanced budget to 2023) will again highlight the excessive severity of the sentence. A concept that Gazidis will reiterate today in the visit to the ECA, also to look for useful banks from the Association of European clubs against the ruthless regulations.
Milan have the money to invest but at the same time rules prevent them from doing so. A distortionary mechanism also criticized by FIFA, but without effect, given the intention of UEFA, as revealed by
Bild,
to further tighten the regulations of Financial Fair Play, limiting, even more, the possibilities of spending and progressing in the sporting sense.