AC Milan have already contacted Montella's possible replacement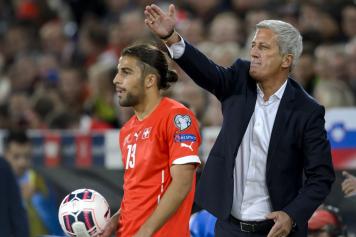 12 October at 11:45
Rumors out of Switzerland suggest that Swiss national team manager Vladimir Petković may become AC Milan's manager should Vincenzo Montella lose his job.
The summer spending spree at San Siro had put tremendous pressure on Montella to perform well, returning Milan to Champions League. However, the team has stumbled out of the blocks and now head into the Derby della Madonina having lost two straight matches. Sitting seventh in the standings at the point virtually forces them to take three points Sunday to maintain their Champions League goal.
The Swiss national team manager has led his squad to the European playoffs for World Cup qualification. It's difficult to imagine him leaving the post should Switzerland advance, especially considering his contract runs through 2019.
According to Blick , Mirabelli had contact with the tactician from Sarajevo just two days ago in Portugal. The Rossoneri general manager had posted about his social presence in Lisbon, officially to go and 'take' Andrè Silva and Ricardo Rodriguez.