AC Milan: Ronaldo could not be a dream! Juventus: Ranocchia, Verratti and Suarez!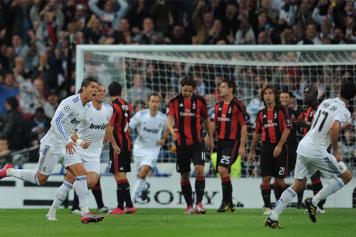 08 June at 12:59
As previously announced, the Emir of Dubay Mohammed Ben Rachid Al Maktoum was expected at Silvio Berlusconi's residence. The meeting has been, at least for the moment, cancelled, but not the project of cooperation between the two tycoons. Al Maktoum, as reported by the Corriere dello Sport, is intentionned to acquire 25% of AC Milan, and with his fresh money, the rossoneri could finally have their own private stadium and Berlusconi could make his dream come true: bringing to Milan Real Madrid star Cristiano Ronaldo. Still regarding the offensive line, for 26 year old Salomon Kalou, whose contract with Chelsea is about to expire, will have to compete, according to the English medias, with Newcastle United, while for the defense, Villarreal 25 year old Cristian Zapata and Vasco da Gama 23 year old Dedé seems to be the first names on the Lombard club's shortlist.
In any case, Juventus, at least for the moment, are the real "king" of the transfer market. After carrying out the negotiations for Udinese midfielders Mauricio Isla and Kwadwo Asamoah, the bianconeri want to sign a new player for each position: according to Tuttosport, the main target for the offensive line is now Liverpool 25 year old Luis Alberto Suarez, that could be obtained by offering to the Reds Milos Krasic plus 15 million euros, while the new name for the defense is Inter Milan 24 year old Andrea Ranocchia. For the midfield, according to the Corriere dello Sport, the main target remains Pescara 21 year old Marco Verratti.