AC Milan-Juventus: Higuain stole Kessié penalty kick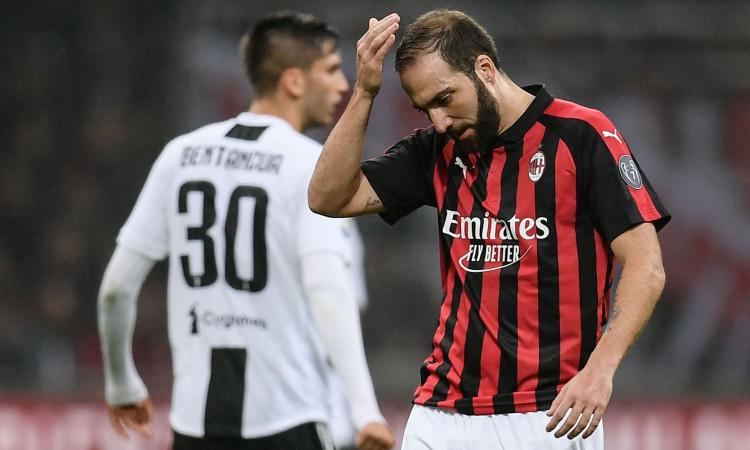 2018-12-11 - 10:20
Gonzalo Higuain didn't imagine to have such a hard night at the San Siro yesterday. The Argentinean wanted to score against his former club but Szczesny prevented him from finding the net saving his penalty kick in the first half.
Higuain was not supposed to take the penalty as AC Milan's penalty taker is Franck Kessié. The Ivorian midfielder took the ball after Mazzoleni's decision to award the penalty but Higuain stole the ball from the hands of his team-mates, kicked the penalty and missed it.
Just to make things worst, the former Juventus star was sent off after protests against Mazzoleni in the second half, minutes before the final whistle.