AC Milan: Kaka comes back from retirement?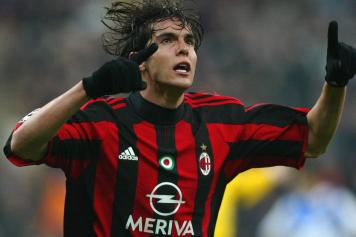 28 September at 09:42
Former AC Milan star Kaka could come back from the retirement and join Serie C side Monza,
Monza-News.it reports.
The Brazilian is currently 'on trial' at AC Milan where he is learning managerial skills from Leonardo and Maldini. Kaka, a former Real Madrid star, ended his playing career a few months ago but if Silvio Berlusconi asks him, Kaka would decide to wear his football boots again and play for Monza who is set to be acquired by the former AC Milan president.
Berlusconi is going to acquire the 100% stake in the club and Adriano Galliani is going to follow him on his new path.
Kaka would be a crazy reinforcement for the Serie C side and according to the Italian website the former Brazilian star could seriously consider his return on the pitch should Berlusconi personally ask him.
Monza and AC Milan fans are dreaming right now, the Kaka era may not be ended yet.