AC Milan like Manchester City: risk of European ban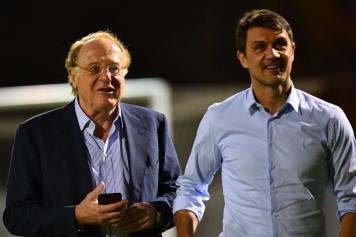 20 May at 16:00
AC Milan has found themselves in hot water again with UEFA's authorities and risk another European ban,
La Repubblica reports
. The Rossoneri have clawed their way back into contention for a Champions League place, unthinkable just a month ago, following poor performances since they lost the Derby to Inter three months ago.
Following three successive victories, they are just one point behind Atalanta and Inter, who are third and fourth respectively. However, the club is again under the cloud of UEFA'S FFP probe.
Another club, that find themselves in a similar situation are English champions Manchester City. The domestic treble winners have been reported to financial irregularities and risk a one-year Champions League ban. European football's governing body have refused to make any discounts as they want to be seen as taking a strong hand on this issue.
Milan off-course had been banned from this year's Europa League until the intervention of new owners Elliot Management.
The club has also considered the possibility of accepting a ban from Europe, if they end up in the Europa League, so as to balance their books for the period up until 2022.
Fines, limits on players for their squad and even a transfer ban are all possibilities, but the nightmare scenario is being banned from the Champions League, should they make it.