AC Milan: Romagnoli insists Europa League qualification is success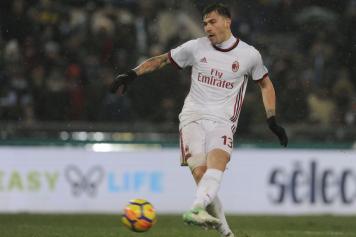 15 May at 19:50
During an interview with Milan TV, Rossoneri central defender Alessio Romagnoli spoke about his partnership with Leonardo Bonucci, reserving special praise for coach Gennaro Gattuso.
Here is what he had to say
:
"I'm quite satisfied with the season on a personal level, but the most important thing is the group. I started poorly because I did not participate in pre-season, but then I gradually improved.
"Europa League? We were aiming for something more, we cannot deny that. We have done well to reach our minimum target of Europa League qualification, but now we must ensure that we stay in sixth place.
"Bonucci? We have done well together, especially after switching to a four-man defence. Gattuso? He is a sincere and honest man. He knows AC Milan very well and this has been important for us. We have a lot of room for improvement. We are a young group and we hope to continue on this path in order to grow further."
(Milan TV)
Jordan Russell (@JordRuss96)