AC Milan: since Ibrahimovic left, nothing has worked upfront...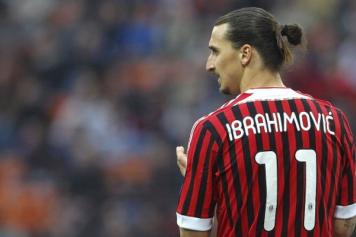 18 December at 22:10
It is a dark crisis for AC Milan. Gattuso's side have been having a very hard time to score goals but this is not something new. Nikola Kalinic and André Silva have not been producing in the Italian Serie A as goal scoring has been an issue with Milan since the Ibrahimovic departure.
THE NUMBERS - In 65 months since his departure, Milan signed the following center-forwards: Pazzini (7 million euros), Bojan (300 thousand), Balotelli (20 million euros plus bonuses), Matri (10 million euros plus bonuses), Torres (free), Destro (500 thousand), Bacca (30 million euros), Luiz Adriano (8 million euros), Lapadula (9 million euros plus bonuses), Kalinic (25 million euros) and André Silva (38 million euros plus bonuses). In all, Milan spent about
150 million euros for these players
. We didn't even included Menez and Niang, who were used as wingers.
GOOD MOVE TO LET BACCA GO? - In all, these forwards scored a total of 125 goals: Pazzini (24 goals in 86 games), Bojan (3 goals in 27 games), Balotelli (33 goals in 77 games), Matri (1 goal in 19 games), Destro (3 goals in 15 games), Torres (1 goal in 10 games), Bacca (34 goals in 77 games), Luiz Adriano (6 goals in 36 games), Lapadula (8 goals in 29 games), Kalinic (4 goals in 18 games) and André Silva (8 goals in 21 games). During his time at Milan, Ibrahimovic scored 56 goals in 85 games for the rossoneri club as they haven't had this kind of production since he left. Pazzini did pretty good and so did Balotelli but Milan's best CF striker since the Ibra departure has been Carlos Bacca. One has to consider if it was the right move to let him leave this past summer?
AC Milan surely have to hope that André Silva keeps on improving as he has showed some promise indeed...
@Calcionews89